The Photograph Pages Take A While To Load So Sit Back And Relax...It's Worth It.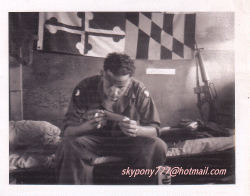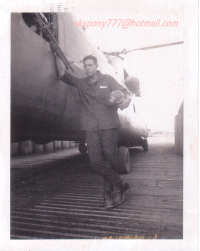 1969 ( Before C/159th ) 1970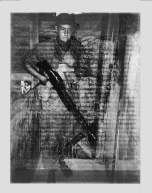 Me in 1969 (before c/159th) coming back after 6 days in the valley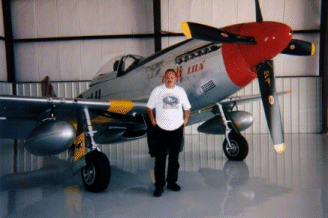 2001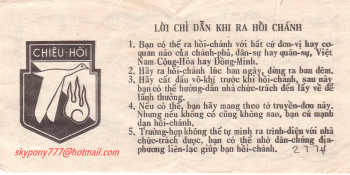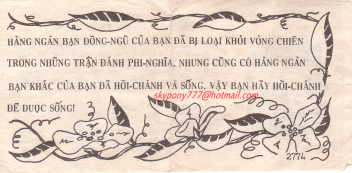 Front and back of Chieu - Hoi ( Surrender Pass )
The items below either came from the ones we dropped from hooks or I found while in the bush...been to long to remember


Open Arms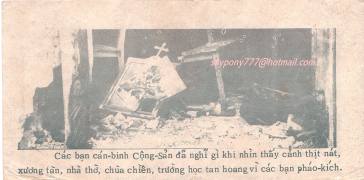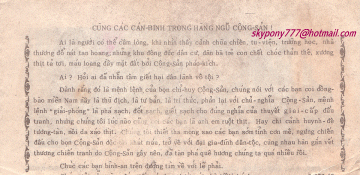 Flyer showing damage the Viet Cong and NVA did to church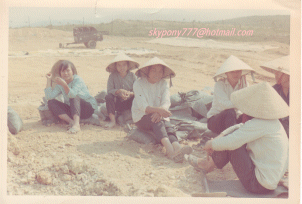 Hooch maids filling sandbags at Camp Eagle 1969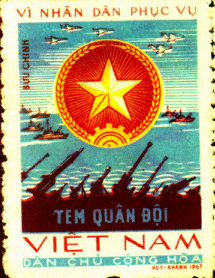 North Vietnam postage stamp
If you have photos are anything Chinook related to share with visitors to the C/159th site please email me with what you have. They can be photos,stories or just about anything related to either the C/159th ASHB or Chinooks in general.
Before Exiting The Ship Please Take Time To Sign The Guessbook Even If You Aren't a C/159th ASHB Member